More than 400 companies have entrusted us with their sales & marketing revolution


We're much more than
just a digital marketing agency
We provide a complete solution dedicated to the growth of ambitious companies by providing them with experts, processes and technologies.
What our clients think of our team
Tailor-made, responsive support and very good expertise
Markentive arrived at the right time, on a HubSpot that was very used and rather mature, but with flaws: data that was sometimes not very usable, "in-house" properties and automations that ended up piling up, cumbersome processes and reduced readability. With the help of Markentive, we ended up with a well thought-out CRM = usable data = the possibility of having real reports that hold up. But also, the ability to welcome new recruits in a healthy environment, a standardisation of practices and vocabulary, and a much more homogeneous level of overall CRM control.
Alexis Monjal, Growth Manager
Epsor
Very satisfied to have collaborated with Markentive for the implementation of HubSpot
A team that listens, is very professional and responsive to requests. We progressed with our project as we needed to despite our internal emergencies. The marketing training on the tool was clear and interesting. I recommend this agency!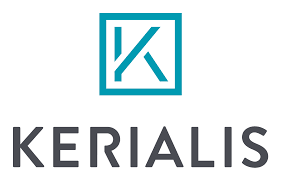 Florine Da Silva, Digital Marketing Executive
Kerialis
How to go from amateurism to professionalism in only 3 months of coaching?
The whole team has been working with us for the past 4 months with great efficiency. In a short period of time, they immediately understood the challenges of a SME, our market constraints and were able to propose effective solutions. We have the feeling that we have found a partner who will help us grow over the long term, not just a "one shot". In addition to the ROI logic, everything is done in a good mood!

Thomas Roué, General Manager
Roué Pépinières
A professional, organised and highly competent team!
Markentive worked with us on the implementation of HubSpot. We chose them for their expertise in synchronising with the external data base. And we didn't regret it! The whole team felt directly supported. Everything was top notch: the management of the project, the quality of their interventions, their expertise and all that great energy!
Christel Magnee, Inbound Marketing Strategist
Médecins Sans Frontières
It's a pleasure to work with such a team!
We called on the Markentive agency to set up our CRM following an internal integration. The agency's efficiency is rare! The team is professional, reactive, with a strong understanding of the needs and adaptable and all this with a communicative good mood.

Jacquelin le Pomellec, Head of Sales
Proformation
Increased efficiency and total control
Markentive has understood our core business and understood all its complexity without any problems: 18 languages and a presence in more than 40 countries. The migration to HubSpot was done without any particular problem and whatever the problem, they always have a solution, you can only move forward! Their expertise in HubSpot is no longer to be proven and their availability makes Markentive an obvious choice for your HubSpot projects, you won't regret it.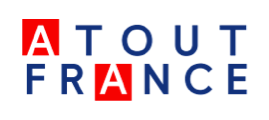 Emmanuel Leleu, Project Manager
Atout France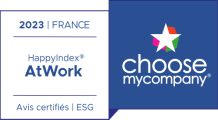 We are proud to have obtained the Happy at Work label
The Happy at Work survey enabled us to survey our teams on various subjects (professional growth, management, work/life balance, etc.), to obtain an overall score of 4.75/5 and to identify areas for improvement.
100% of our employees feel that everyone in the company has the same opportunities for employment, pay, etc.
95.2% of our employees believe that working methods are innovative (collaboration, remote/hybrid work, agile methods, etc.)
95.2% of our employees say they trust the management team (skills, exemplarity)